Life in Northern Virginia Communities…Love Where You Live!!
Discover Living in Warrenton, Virginia
If you're looking for the small town Americana feel with a high diversity of choices for primary education, career, and lifestyle, then Warrenton, VA should be at the top of your home search list.
Sitting 50 minutes west of Washington, D.C., the residents of Warrenton like to refer to their home as the gateway to Virginia's Piedmont region. The lively community is set back enough to be out of the way, yet easily accessible from eastern, western, and southern Virginia.
This town is home to an outstanding selection of parks, shops, restaurants, and recreational centers while featuring some of Virginia's most beautiful homes for any budget, many on 1 acre plus lots.
Warrenton Activities – An Active Living Community
One of Warrenton's greatest feats is the town government's commitment to providing clean, accessible, and beautiful public indoor and outdoor recreational spaces to the community.
There are six public green spaces in this small town that include sports fields, biking paths, picnic facilities, playgrounds, and an arboretum.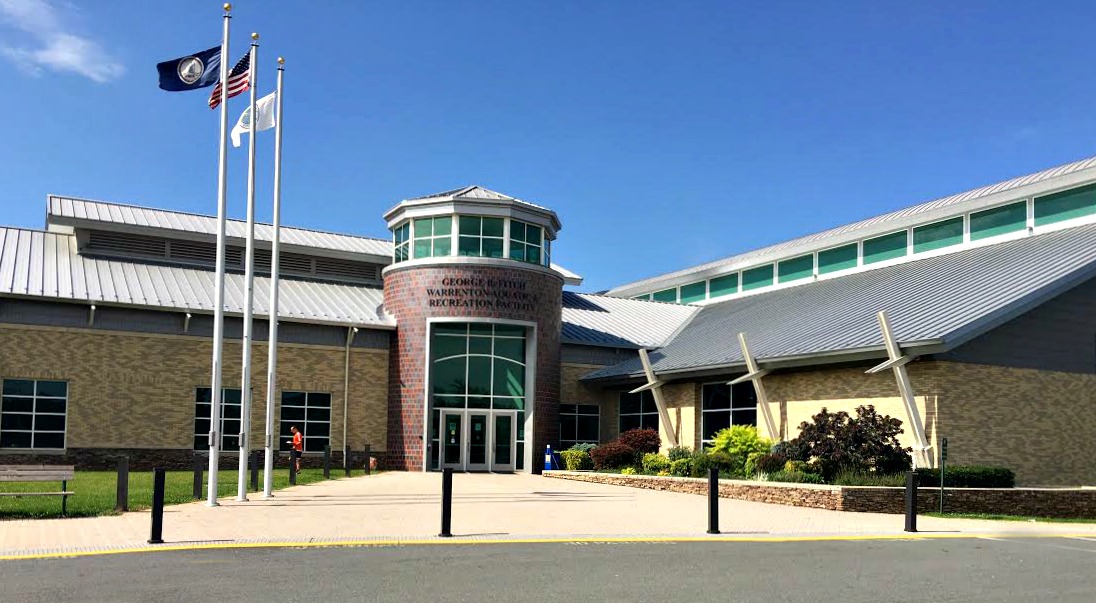 Warrenton residents also have the ability to get an affordable membership to the Warrenton Aquatic and Recreation Facility (WARF). WARF features an 11 lane indoor competition pool, a therapeutic spa, and a kid-friendly and handicap accessible leisure pool with a water slide and lazy river. WARF also has a large fitness center members have access to year round.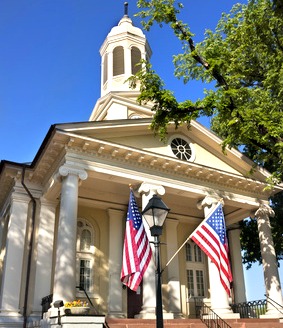 A Rich History
Whether you're walking past the statue of Chief Justice John Marshall or visiting the Fauquier County Historical Society Anthropological Museum – Warrenton's rich history surrounds you. Old Town Warrenton is a great neighborhood to casually stroll and enjoy the classic architecture and quiet streets.
Fauquier County is named for Francis Fauquier who was the Lieutenant Governor of Virginia when the county was created.
A Business Friendly Community
Warrenton's town government is dedicated to creating an environment within the town's limits that not only allows economic growth and prosperity but also spurs it. Warrenton has a dedicated team of business development professionals that help businesses interested in Warrenton find the perfect place to move-in.
Because the town is so business friendly, many home construction and renovation contractors have decided to call this community home. So if you're in the market to build a home or remodel an existing one, small town service providers at competitive prices are just outside your door.
 Directions to and from Warrenton.
Warrenton sits at the junction of U.S. Routes 15, 17, 29, and 211 making it one of the most accessible small towns in all of Northern Virginia. The average one-way commute to work for Warrenton residents is 32 minutes. 79% of commuters drive their own car. 10% carpool with others. 1% take mass transit.
Climate in Warrenton
According to Best Places, Warrenton gets 41 inches of rain, 20 inches of snow, and an average of 199 sunny days per year.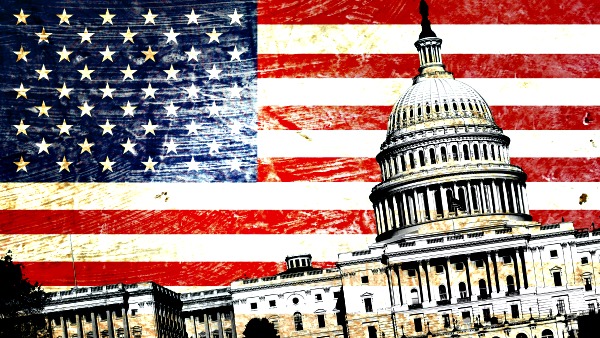 What You'll Love About Living in Warrenton/Fauquier County
Proximity to Washington, DC-
 When you move to Northern Virginia, expect to have a lot of visitors! Better get the guest room ready. Every day there are numerous Events in Washington, DC to enjoy as you show off the beauty and diversity of our Nation's Capital. Plan around major traffic times and you can get into DC within 50 minutes. 
Approximately 50 minutes away, the close proximity to Washington, DC,, is one of the best reasons to make Warrenton in Fauquier County your home.
Here's a great, comprehensive article from Thrillist.com on WHAT TO DO IN DC – FOR ANYONE, ANYWHERE, ANYTIME
Major National Sports Teams-
Cheer your favorite teams throughout the year in stadiums within easy driving distance from Fauquier County locations.
Hockey: The Washington Capitals 
Baseball: The Washington Nationals
Football: The Redskins
Basketball: The Washington Wizards
Soccer: DC United
The Neighbors-
In Warrenton and Fauquier County your neighbors will be affluent, well-educated, long-time home-owning residents.
Lifestyle-
Healthy, active, picturesque, and an event-filled community are part of the local lifestyle.
Perfect For –
Shopping, dining out, festivals, building a community network of like-minded neighbors, sports and recreation, and outdoor activities.
If you love to fish, check out Lake Brittle, a 77-acre lake constructed in 1953 as public fishing grounds, Lake Brittle supports a substantial warm-water fish community. It's stocked annually with walleye. Park is open 24 hours a day. Rental boats and fishing supplies are available on-site.
You'll Love –
Being able to stay active (whether you're an outside or inside person), having Virginia's best wineries just outside your door, and being able to celebrate the many blessings of life in beautiful settings.
Last But Not Least-
8297 Stonewall Shops Square, Gainesville
Ok…I realize…Wegman's is not actually in Warrenton. However, depending on the location of your home, this Lake Manassas grocery store in Gainesville can be as close as 15 minutes away. We like to call it the "Adult Disneyland of Grocery Stores".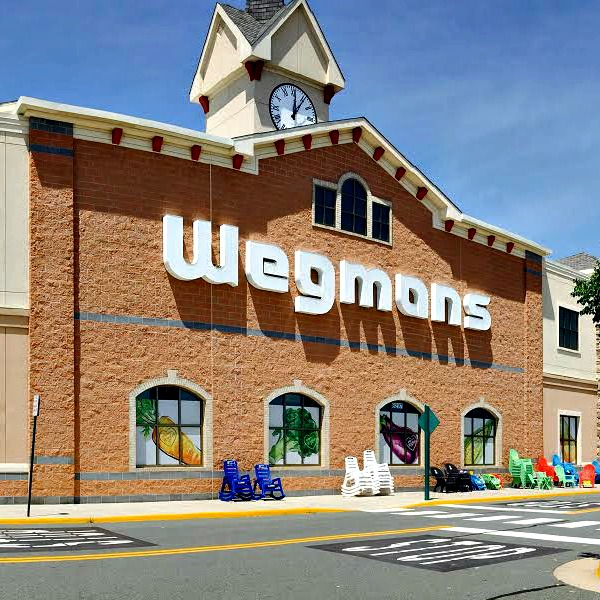 There are a variety of dining areas in Wegman's, including my favorite mid-store dining location, The Seafood BarThe Seafood Bar. All join together to make Wegman's an unparalleled dining experience.
At every store, you'll find a pharmacy, huge selection of wine and beer, fresh flowers, extensive and colorful fruit & vegetable department, and a massive variety of deliciously prepared dinners you can pop in the oven when you get home.
All of this in addition to thousands of food & beverage items, household goods, and personal care products. Wegman's staff goes out of their way to provide excellent customer service. We always take visiting guests on a tour of this magical place.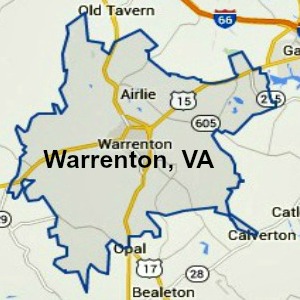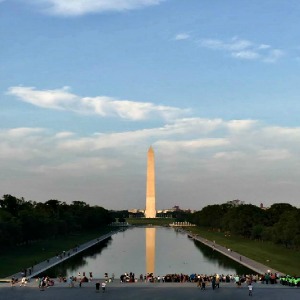 Shop For Homes In Warrenton, Virginia
Real Estate Market

Regarding Warrenton, Virginia Real Estate For Sale, you'll find a strong real estate market in Fauquier County; it's full of desirable and affordable properties. Many homes are on large acreage lots which are particularly enticing to those who love the "Virginia Countryside Atmosphere" yet still want a location convenient to work.
Shop For Homes In Warrenton, VA

The best interests and needs of my clients are first and foremost at all times.
Hire me and experience the difference a full-time, passionate, and "dedicated to YOUR needs" Realtor will make in your life.
Many towns in Fauquier County, just like Warrenton, have a lot to offer home buyers looking to purchase a property.
As a Northern Virginia Enthusiast who loves being a Real Estate Agent, let me know how I can assist with your home search.

Let's get started!!!